Hey,
Someone already tried to run ElectronNET with DOTVVM ?
I'm using current version for both and setup using Normal-API for ElectronNET. I have been trying to make them run together but I can only have a blank window on Electron.
In the console logs I get a "The assembly DotVVM.Framework was not found" and I can't run the dotvvm website anymore neither.
Something broke after instaling ElectronNET? Someone is able to make Dotvvm run with electron?
Current Program.cs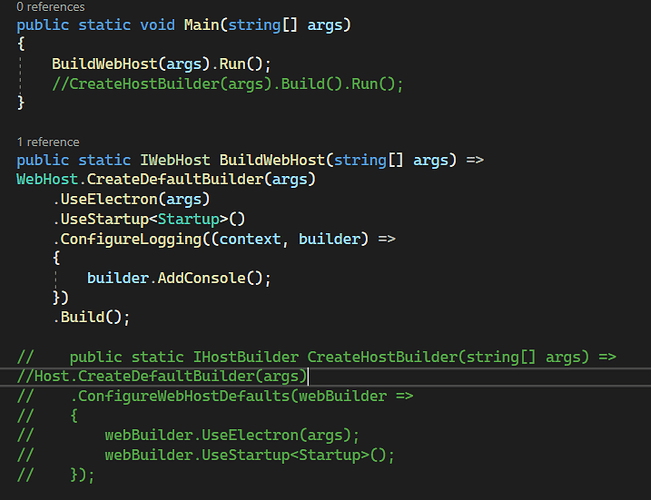 Best regards,