I have a BP DropDownList on my page that is used to control how many items are in each GridView page. I am trying to figure out how to customize the width of the control on the page. The default min-width is way too wide.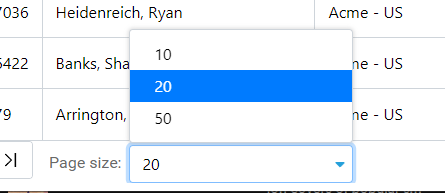 This page helped but does not fully answer the question: Customize Business Pack theme
I have overriden the
--bp-form-item-width: 14em;
value with
--bp-form-item-width: fit-content;
for just the control in question by adding a CSS class to that element.
However, I cannot figure out how to make the list items use a more reasonable width.

How do I make the list width be at or near the same width as the parent control?
Thanks